De nuevo vi bastante más que las que anoté para ver. Pero no le estoy dedicando mucho tiempo a ver películas (aunque aproveché bastante los vuelos largos en el último viaje), con lo cual creo que lo que pasa es que estoy anotando pocas nuevas.
¿Por qué? Creo que porque no hay mucho que me interese de lo que está saliendo (por ejemplo, ignoro todo lo que sean películas basadas en guerra, o de terror "normal" (o sea, aburrido), o la trigésimo novena de los avengers, etc...).
¿O quizás estoy perdiéndome de ver trailers que están buenos? ¿Hay películas que están por salir que piensan que están buenas y NO estoy anotando? ¿Mejores lugares para buscar trailers que IMDb? Propongan.
Por otro lado, estuve arrancando y cerrando un par de series. Recomiendo fuerte Borgen, enterita. Es muy buena. La primera temporada de Fargo es genial, la segunda pinta muy bien (estoy en eso). También estoy viendo Girls, que zafa. Y para que vean que no son todas rosas, tenía bajadas para ver y no pude pasar del primer capítulo (y picoteos de otros capítulos, para asegurarme de no llevarme una impresión equivocada) de Flight of the Conchords (no es mi tipo de humor, no me da nada, muy aburrida) y Dark Net (odio las series medio en primera persona onda "yo soy un muchacho tranquilo, crecí en oklahoma, conocí mi chica online" mientras lo muestran llevarle pasto a una vaca o una boludez así).
Bueno. A los bifes...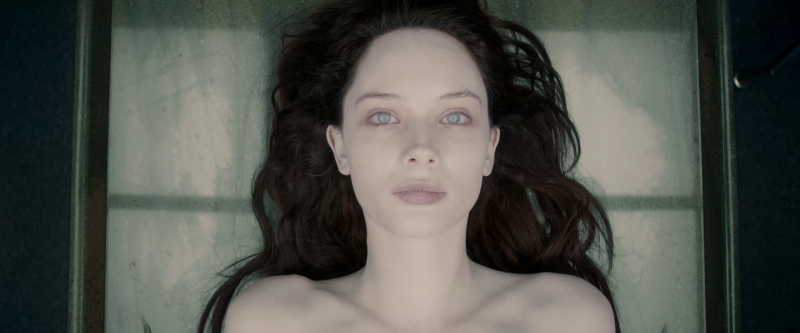 De las pocas nuevas...
Finalmente, el conteo de pendientes por fecha:

(Jun-2013)    2
(Sep-2013)    8
(Dic-2013)   12   4
(Abr-2014)    8   3
(Jul-2014)   10  10   5   1
(Nov-2014)   22  22  22   7
(Feb-2015)   13  13  13  10
(Jun-2015)   16  16  15  13  11   1
(Dic-2015)       21  19  19  18   6   1
(May-2016)           26  25  23  21   9
(Sep-2016)               19  19  18  14   1
(Feb-2017)                   26  25  23  21   9   1
(Jun-2017)                       23  23  21  18   5
(Dic-2017)                           19  19  18  16
(May-2018)                               22  22  22
(Sep-2018)                                   12  12
(Mar-2019)                                       13
Total:       91  89 100  94  97  94  89  84  79  69